YogaToes® are revolutionary, patented toe stretchers. They are changing how people care for their feet. If a product could help fight bunions, provide pain relief and increase circulation to the legs, would you be interested? YogaToes® do all of these things … and more.
YogaToes® are designed to keep feet strong and beautiful. What's the secret? Just like the rest of your body, feet need a "workout". They need to be stretched and exercised daily. YogaToes® are a simple way to do just that. Many users see results within a very short period of time. One such person, who shared her story on the NYTimes Well blog, saw incredible results within a week.
Our toe stretchers may look a little quirky, but they are seriously good for your feet. Testimonials of our product can be found everywhere on the 'Net. And we are regularly featured on TV and in magazines. More recently, YogaToes® have been:

How can something so simple do so much?
The patented ergonomic design of YogaToes® design fits between, above and beneath toes to gently stretch them apart and away from the balls of your feet. This supports a return to a natural and healthy state, helping you avoid costly surgeries. By placing the toes in a separated position, tight, weak muscles become more flexible and resilient. The joints in your toes should begin to realign as tissues become supple and strong. This realignment is the main component in helping fend off foot pain as well as a variety of foot problems, including bunions and hammertoes.
30-Day Money-Back Guarantee and Lifetime Warranty
Purchasing YogaToes® is a commitment to strive for better health and well-being. That said, we want you to feel comfortable in trying our product. And we want you to know that we stand behind it. That's why we offer a 30-Day Money-Back Guarantee as well as a Lifetime Warranty.
What do you do for your feet each day? Make YogaToes® part of your daily routine and keep your feet healthy and happy!
Look who's talking about YogaToes®: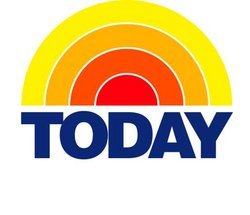 Today Show
The Ricki Lake Show
Oprah Magazine
LIVESTRONG
MSNBC.com
REAL SIMPLE
SMARTER Fashion & Beauty Blog
LoveToKnow.com